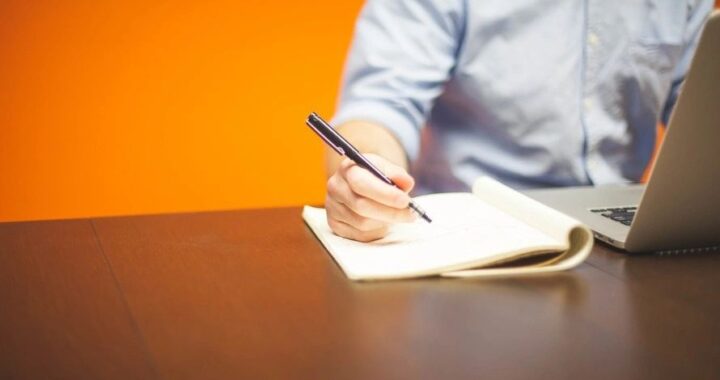 The Orange County Press Club has opened the election for the 2020-21 Board of Directors. Read on to learn more about this year's candidates. Click the link to vote for your preferred candidates via SurveyMonkey.
Lillian Boyd
Lillian Boyd is the senior editor for Picket Fence Media and city editor for Dana Point Times. She grew up in Aliso Viejo, graduating from Aliso Niguel High School before earning a degree in journalism from Humboldt State University, where she reported and edited for her campus publication The Lumberjack. Early on in her career, she secured an internship at the Pentagon covering U.S. Army news. She also interned for the American Civil Liberty Union (ACLU) chapter in Los Angeles, interviewing incarcerated individuals in the LA County jails and drafting legal declarations. In Roanoke, Virginia, Lillian reported and anchored for WFIR, a local news radio station. She made her way back to Orange County in the fall of 2018 and has since been with Picket Fence Media.
Ben Brazil
As an experienced journalist for Los Angeles Times OC, I've covered everything Orange County—social issues, culture, technology, business, public safety and courts. I've covered council meetings that go long after midnight. I've covered the county's struggle against homelessness and corruption in the district attorney's office. I know Orange County. I grew up here and care deeply about the health of O.C. journalism.
As a board member for the Orange County Press Club, I would seek to continue advocating for the local journalism industry. At a time when journalists face ridicule and even violence for just doing their jobs, it's vitally important that the OC Press Club continues to advocate for local journalists and provide a network for media professionals. The club's voice has never been more important.
Alma Fausto
I have served as a board member for five years and am asking for a vote to continue to serve. During my time I have helped organize various events namely the annual Journalism Awards Gala and have helped award scholarships to high school and college students. I've been a reporter for the Orange County Register for the last seven years. Most of that time I've covered crime and public safety.
I'd like to continue being a part of the board because I believe young journalists and students are still very passionate about our mission despite the obstacles produced by the ever-changing industry. I would like to keep trying to motivate young journalists to join the club so they can connect and learn from industry professionals who have been through many more ups and downs. As a member of the Orange County Press Club I have been connected to reporters, editors, communications professionals, professors and others who I may not have otherwise known; I'd like to help more people do the same.
Hannah Fry
I have served as an Orange County Press Club board member for four years, most recently as president, and would love to continue to serve. During my years on the board I have helped our team organize events like the annual Journalism Awards Gala, facilitated the redesign of our website and have selected deserving high school and college students for scholarships. I'd like to continue to serve as a board member because I believe the future of journalism and those who are passionate about it remains strong despite the industry's challenges.
I grew up in Orange County and started my journalism career at the Orange County Register as an intern before I was hired at the Daily Pilot in 2013. In 2018, I was promoted to the Los Angeles Times to cover breaking news across California. In January, I will begin covering Orange County for the Times. I approach my reporting with a focus on accountability and a passion for shedding light on issues that make Orange County such a unique place in California.
Kathy Hobstetter
I am an international journalist and have been a Board member for five years on the OC Press Club. I have really have enjoyed being a part of it.
I have a publication, The iJump Sports Business Journal, that has always been based here in the OC and covers the international show jumping horse business, which has a financial impact of millions on the economy and the people and businesses who "play" in that sport. I have lived in Orange County since 1965.
I truly love promoting or writing about just about anything and did extensive freelance writing before I opened my own magazine. I believe I bring to the OC Press Club an energy and enthusiasm for journalism that will be fun and exciting.
PS…Violette Murphy was my mother and I lived through her being one of the first journalists in the world who went to jail in 1961 for refusing to reveal a news source, groundbreaking at the time.
Patty Marsters
Patty Marsters has served on the board of the Orange County Press Club since 1998, acting in many roles, including president and secretary. For the past few years, she has focused her organizational skills on putting together the annual Excellence In Journalism contest. She previously was associate editor of OC Weekly, a publication she joined as an intern in 1995. Ms. Marsters also mentors aspiring writers and editors at Newport Harbor High School and co-leads a multilevel Girl Scout troop. In her spare time, Ms. Marsters reads for fun, creates baked goods, and rants at inanimate objects (such as her computer) about her grammatical and writing pet peeves. She prefers writing in the first person, but uses third person for these sorts of biographies. Ms. Marsters lives in Orange with her two daughters, two cats, and a very old goldfish named George.
Daniel Langhorne
I moved to Orange County from my hometown of Santa Barbara in 2008 to attend Chapman University. I wrote for the college newspaper, The Panther, for nearly four years before obtaining my B.A. in Political Science and English with an emphasis in Journalism. While attending Chapman, I started interning for the Orange County Register as a community blogger in Orange. In October 2012, I was hired as a staff writer covering Orange and Villa Park. I went on to cover the Nixon Presidential Library & Museum as well as housing, development, education, water and local politics in other Orange County cities.
Since leaving the Register in 2015, I have written for Law360, the Foothills Sentry, the Newport Beach Independent, the Laguna Beach Independent, Los Angeles Times Community News, and the California Business Journal. I'm currently managing editor for the Laguna Beach Independent and engagement editor for the nonprofit newsroom, The War Horse.
As an Orange County Press Club scholarship winner, I believe the press club plays an important role in fostering the next generation of journalists. The world needs journalists more than ever and I'd like the opportunity to help keep the press club strong.
Sonya Quick
I believe in the power of journalism. I see power in the act of impartial observers who seek the truth and report it. I see the critical value of an independent press that acts as the fourth estate. I see the difference in communities where reporting illuminates underserved populations. I see hope in opportunities for divided people to come together and engage in civil discourse.
I would like the opportunity to serve on the Orange County Press Club board in a time when journalism needs passionate defenders more than ever. I have seen firsthand the value journalism organizations, such as the Society of Professional Journalists and Online News Association, to serve and protect journalists. I have been an OC Press Club member for much of my time as a professional journalist and I recently redesigned the club's website.
I have more than a decade of experience in leading efforts to create more connected journalism across devices, social platforms and communities. I am digital editor at Voice of OC where I manage online fundraising, marketing, engagement, digital storytelling and user experience. I am also an adjunct professor of digital journalism at Chapman University. Previously I was an editor, digital journalist and reporter at the Orange County Register for nearly a decade and I have freelanced for multiple platforms including OC Family magazine. My personal career goal is to continue finding ways to build sustainable news organizations that enable communities to be informed and engaged around local issues.
David Young
David N. Young is a working journalist and internationally recognized public affairs strategist who has worked in a variety of public capacities throughout his career. Currently, he is an editor with Community Media Corporation and has formerly served as editor of the Catalina Islander,
the Seal Beach Sun and other publications. Based for many years in Washington, D.C., he now lives and works in Southern California.
As a strategist, David has counseled local, state, and federal agencies, Fortune 500 companies, public officials and non-profit organizations. He was awarded the journalism award in high school, the telecasting innovation award in college and was first named to Who's Who in America in 1994. He attended the LSU School of Journalism and studied broadcasting at the University of Southwestern Louisiana. His work has been recognized by the U.S. Department of Commerce, the U.S. State Department, the U.S. Information Agency and others.
Bradley Zint
My name is Bradley Zint and I am a freelance journalist based in Orange County. Most of my full-time newspaper career was spent writing and editing at the Daily Pilot, part of the Los Angeles Times Community News division, here in O.C. But I also worked at newspapers based in Long Beach, Massachusetts and Alaska, covering every topic possible (even fishing) that wasn't sports. Now I keep a busy freelance schedule while pursuing other opportunities. If elected to the Orange County Press Club board, I would work to make the annual awards dinner affordable and organize events that working journalists would find interesting. Thank you for your consideration.
Vote for your preferred candidates via SurveyMonkey.